Music Makes The People Come Together
Beyonce's fans
petition
to reshoot her
latest video
. It looks like she was channeling a
Shakira
video
and then decided to mix in some naughty home video bits with Jay-Z.
Madonna fans
petition
for more
U.S. radio play
.
And while on the subject...
My summer has come and (almost) gone without attending
The Confessions Tour
. I was warned that I might regret not going. This article makes me wonder if I should have seen
Madonna in concert before it is too late
. (Although, I don't know if a time will come when
she will cease to rock pop.
)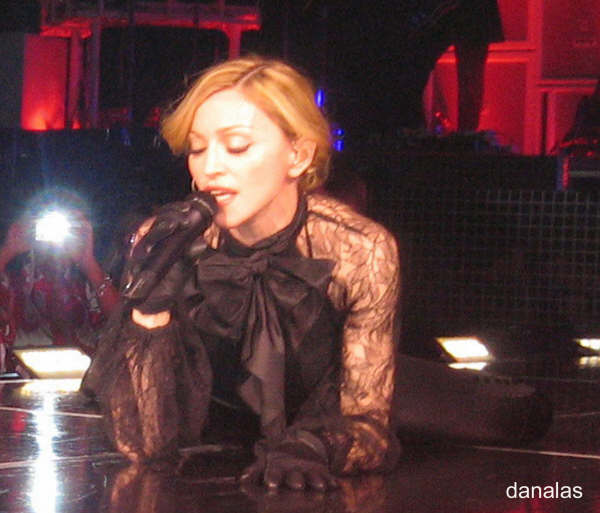 Even though
NBC is broadcasting the concert later this Fall
, surely network television will not capture all the essential nuances (
crucifixtion reenactments
,
anti-Bush slurs
,
crotch grabbing
and
random dry humping
) that make up a Madonna performance. It should be interesting to see what demographic the commercials are geared towards. I'm sure the show will be commercial heavy with a
price tag like this
.